Due to the ongoing expansion of the data industry, many businesses are in need of data entry operator positions. Therefore, if you possess the necessary data entry skills, you may not only create a perfect CV but also obtain a respectable position in the data industry.
What qualities define an experienced data entry specialist? The job title "data entry specialist" covers a broad spectrum of duties, responsibilities, knowledge, and comprehensions.
---
What Exactly is Data Entry?
Actually, the term "data entry" covers a wide range of positions. The affected individuals may include typists, computer data processors, transcribers, coders, clerks, coworkers, coordinators, and other data specialists.
Additionally, data entry is one of the most common online jobs that you can work at.
Updating and putting data onto electronic forms is known as data input. Direct data entry into a corporation database is taking place. To do that, you'll need a variety of data-input devices, like a mouse, pen, keyboard, touch screen, etc.
Data entry activities include, among other things, updating customer accounts, scanning documents to be retained on file, accessing pre-specified information, and editing documents.
Depending on the needs of the company which is looking to hire data entry operators, data entry clerk responsibilities might include also a wide variety of activities such as answering phones, office support tasks, assistance with the daily operation of a CRM, and so on.
---
List of Key Data Entry Skills
As you might imagine, data entry experts don't make important judgments and don't need to be particularly knowledgeable about office procedures and procedures.
But that doesn't imply that their work is useless or uninteresting. The exact opposite!
Many business or marketing intelligence processes begin with data entry. Additionally, a data entry specialist might be a company's first point of contact with clients or partners.
The ability and qualification of the data entry clerks to do their duties is therefore crucial.
You require a list of data entry skills and talents in order to perform your work well. The top 10 important ones are listed below:
1. Fast Typing Speed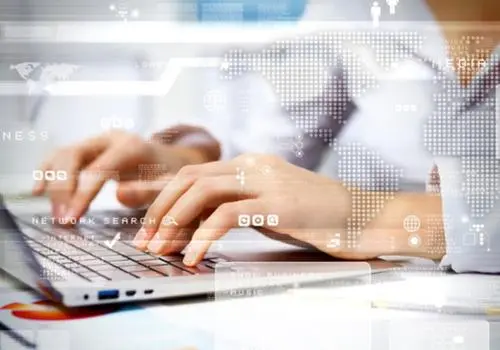 Specialists in data entry are needed to quickly enter large amounts of data. A minimum typing speed of 40 to 50 words per minute is typically expected by corporations. Some positions, however, require 70 words per minute.
To work at this speed, you must be entirely comfortable using every type of input device, including the keyboard, mouse, and others.
2. Basic Software Knowledge
The use of various computer software programs is one of the tasks and obligations associated with data entry.
You obviously need to be comfortable using Word, Excel, and other word processors and spreadsheet programs. But they fall short.
Another part of data input skills is the use of database software. Depending on the industry the firm operates in, you may be expected to learn and utilize a range of other types of software, such as a CRM system.
As a result, success depends on having a strong foundation in software and a short learning curve for new programs.
3. Verbal and Written Communication Skills
Your writing should be of a high standard, including your use of language and spelling.
You cannot accept spelling errors and poor grammar as a data entry specialist who deals with text and information.
Your ability to interact with people on all levels and your communication skills should also be excellent. You'll talk to other team members, management, or clients.
Communication abilities may be essential for some specialists (like data entry operators). Data entry operators typically have to answer incoming calls from clients and give basic information. Your verbal communication skills should be exceptional in this situation.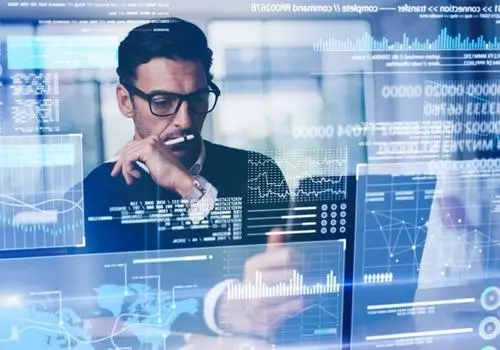 4. Attention to Detail
High attention to detail is also necessary for data entry abilities. You can focus on an activity or an item if you have great attention-to-detail skills.
Your ability to focus on your work will allow you to type or update data more quickly and accurately.
Note: Data entry work demands meticulous attention to detail by nature. It enables you to work more effectively and reduce error risk.
5. The Capability to Operate Standard Office Equipment
Data entry specialists frequently use typical office supplies to carry out their duties. Not to mention that many businesses today have top-notch office supplies that raise their teams' productivity.
Depending on your responsibilities and daily tasks, being how to use office equipment may be a crucial aspect of your data entry skills.
The following equipment are the most typical in offices:
Printers
Scanners
Copiers
Dictation machines and etc.
6. Organizational and Time-management Skills
You are expected to complete a lot of work quickly as a data entry employee. This is where having good time management and organizing abilities come in handy.
You'll be able to plan, prioritize, and complete your daily work goals more quickly and effectively if you have good organizational abilities. They are essential for positions and jobs requiring data input.
Your sense of organization demonstrates that you have the attention and capacity to complete your work successfully, as evidenced by your quick typing and ability to sort, batch, and archive information.
7. Basic Research and Data Collection Skills
The fact that several data entry clerks and professionals are required to do preliminary research and data collection is not surprising.
The kind of study will vary greatly depending on your field. It could involve looking up information through interviews, looking up research in a library, or looking up online market research on the internet.
Whatever the research kind, you need certain fundamental knowledge and skills for data collection.
8. Basic Knowledge of Database Structure
Data entry, as we discussed before, is the act of directly entering data into a company database.
You must have a basic understanding of what a database is, what it means, how it is structured, how it is designed, and how your work affects the total corporate database in order to perform your job effectively.
When new information is added, existing data is updated, modified, and discarded. One of the essential data entry skills you should have as an expert is an understanding of several fundamental concepts and words related to the database.
9. Accuracy
A database should never be off by even the slightest bit. And the process of building a database begins with data entry, or with your effort. Therefore, the information you enter must be completely accurate.
Errors cost time and money and irritate clients. No matter how talented or experienced someone is, mistakes still happen. We do this because we are human.
You will always be required to complete your tasks accurately if you work as a data entry clerk. You must therefore focus intensely on your job and double-check it.
Note:
One of the best talents in this situation is the ability to thoroughly check for spelling, punctuation, and other potential sources of errors.
10. Teamwork Skills
Whether you have an office job or a remote job where you work from home online, it makes no difference. You are a member of a group. Your work is more productive the more teamwork-oriented you are. Every employer demands teamwork from its workers.
The best cooperation skills include active listening, forceful communication, respect for others, readiness to share, helping others, and sharing.
Additional useful data entry abilities and skills include the following:
Good typing skills
Ability to read, comprehend and follow instructions
Ability to translate critical information for inputting into database software
Understanding of transcribing procedures
Analyzing information
Information sorting
Confidentiality
Source data preparation
Elimination of duplicated information
Effective problem solving and documentation skills
Skill in operating an alphanumeric keyboard
Numeracy skills
Self-motivation
---
Rundown
Due to fierce industrial competition, finding a job in data entry is not always straightforward. You need an excellent CV that highlights your data entry skills, competences, and qualities if you want to get the job you want. You can take the help of manpower outsourcing companies to get a good job.