Outsourcing is a driving driver behind the virtual organization trend. Outsourcing is essentially obtaining work previously performed by internal personnel from sources outside the organization. It is preferable to hire someone from outside if they have specialized in an activity that is not strategically vital to our organization and can execute it cost efficiently.
The firm benefits from exceptional quality, consistent supply, and rock-bottom prices. It might also concentrate solely on what it is good at, boosting its own competitive advantage.
People are an organization's most valuable asset. Leading firms throughout the world are taking a more strategic approach to human resource management. They are outsourcing day-to-day human resource tasks in order to focus on strategic human resource concerns that affect business performance and shareholder value.
---
What Does HR Outsourcing Mean?
HR outsourcing is the process by which a firm hires third party HR outsourcing companies in India to handle its human resource functions. A corporation may outsource some or all of its HR-related activities to a single or a group of service providers in countries such as India, China, and the Philippines. In general, non-critical and confidential HR functions are outsourced.
Such functions include recruitment and selection, payroll and compensation management, staff training, employee benefits and service, and job evaluation. Unilever's decision to outsource its HR activities – Payroll administration, application tracking, training and development, record keeping, performance appraisal follow up, and other transactional tasks – to Accenture in 2006, for example, looks to be a start in the right way.
---
Need of HR Outsourcing
Many factors will impact a company's decision to outsource its human resources functions. Some of the requirements for HR Outsourcing are as follows:
1. Allowing businesses to concentrate on core tasks
2. Saving money, whether directly or indirectly
3. Contributing to the development of a robust, cost-effective operating platform
4. Shifting emphasis from internal processes to fulfillment of commercial objectives
5. Making investments in HR transformation and IT systems a reality
6. Ensuring legal, regulatory, and best practice compliance
7. Transferring risk and liability for people's concerns
---
HR Outsourcing Categories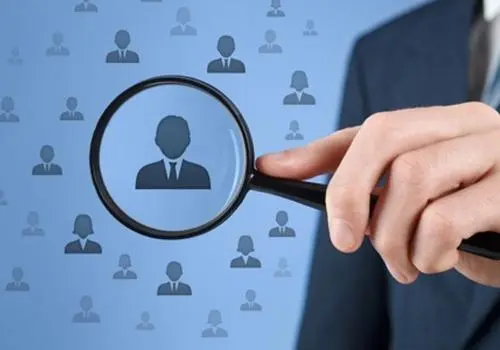 HR Outsourcing is classified into three broad categories: Application Service Provider (ASP), Business Process Outsourcing (BPO), and Total HR Outsourcing.
1. Application Service Provider
Many firms specialize in delivering hardware and software applications to large enterprises, including application vendors such as PeopleSoft, Oracle, and others that have built application packages (PeopleSoft HRMS, Oracle HRMS) to support an organization's human resource tasks.
They install, customize, and support the use of these programmes. The primary downside of ASP is the cost of application software. Second, the application software's successful implementation is in doubt.
2. Business Process Outsourcing
The primary distinction between BPO and ASP is that in BPO, the client has direct contact with the personnel via call centers or support centers. MNCs generally select BPO since they operate in various countries and employ a large number of people. Some organizations choose to retain control of their human resources, while others cede such authority to BPO service providers.
3. Total HR Outsourcing
The service provider manages the complete HR function in this sort of outsourcing. There is no specific HR department in the organization. The client organization employs only top HR specialists who are also HR strategists. Employee engagement is one of the non-strategic activities handled by the service provider.
---
Benefits of HR Outsourcing
HR outsourcing provides the following benefits:
1. Risk mitigation and transfer (As employment legislation becomes more complex, the fines for noncompliance may become business-threatening.)
2. Costs and flexible solutions (scalable up or down quickly)
3. Access to a diverse set of skills and experiences
4. Allow in-house HR to concentrate on strategic issues
5. Remove all non-operational distractions from the production line
6. Access to best practices in the industry
7. Remove the burden of recruiting, managing, and motivating a diverse in-house HR team
8. Provide employees with a more stable career path
9. Increase commitment and energy in areas other than the core
10. Convert a fixed cost to a variable cost
11. Reduce costs to achieve improved provider performance and a cheaper cost structure
12. Utilize the provider's network to gain market access and commercial prospects
13. Commercialize existing abilities
14. Increase sales and production capacity during periods when revenue growth cannot be financed.
15. Accelerate growth by leveraging the provider's established capacity, processes, and systems.
16. Earn money by moving assets to providers
17. Reduce asset investment and free up resources for other uses
18. Improve operational performance
19. Enhanced management and control
20. Enhance risk management
21. Gather creative thoughts
22. Increase credibility and reputation by partnering with top providers
23. Acquire expertise, skills, and technology that would otherwise be unavailable
24. Improve effectiveness by concentrating on your strengths to transform the company
25. Increase the value of products and services, customer happiness, and shareholder value
26. Increase flexibility to address changing company conditions, product and service demand, and technological advances
27. Provide greater efficiency
28. Assist in maximizing organizational resources
29. In some circumstances, provide cost savings
30. Assist public-sector organizations in staying current on technology and advances
However, before agencies dive into outsourcing, they should be prepared with some basic knowledge: they should have a good idea of which functions can be outsourced and which are core or strategic functions that must remain in-house; they should thoroughly investigate numerous outsource vendors to find the right match; and they should have clear and realistic expectations about why they are outsourcing and what the cost savings will be.
---
8 Internal Common Barriers to HR Outsourcing
The following are the most typical internal hurdles to outsourcing:
#1. Dubious cost-benefit justification
#2. Inadequate readiness of people and systems
#3. Internal HR resistance
#4. Inability to manage relationships with outsourcers
#5. When an organization outsources a task, it simultaneously relinquishes a significant degree of authority. It lacks complete control over the outsourced operation
#6. While outsourcing may appear to be less expensive in the short term, there is a danger that costs will rise in the future
#7. Outsourcing in conjunction with downsizing may taint a company's image
#8. Because of the fear of losing their job or control, existing employees of the organization may be demotivated by outsourcing
---
Rundown
Find the best HR outsourcing services for your company and run it properly. HR outsourcing assumes all of your organization's duties, no matter how small or large it is. You can manage all the HR related operations effectively with the help of HR outsourcing firms. Get the best HR outsourcing services right away!