In today's highly competitive professional climate, HR difficulties are far more common. After all, HR is in charge of a company's most valuable asset: its human resources. HR-related issues should therefore never be disregarded. To provide the most efficient long-lasting solutions, they should instead be thought about repeatedly. We'll go over the top five HR problems that affect every business in this blog post, along with solutions.
1. Retention
One of the biggest problems that HR outsourcing companies in India have to deal with is keeping the current workforce. Nothing is more upsetting than investing time and money in an employee's training and development just to watch them quit the firm without much consideration for the long-term viability of the enterprise. It is like starting over in most expanding organizations, especially startups.
The hardest questions to answer for the HR department are typically, "Why did the employee leave?" Why was the worker given permission to go? What could have been done to stop the worker from quitting the company? Has every effort been made to stop the employee from leaving?
Employee retention would be the most difficult HR issue in 2022, according to the results of a recent study by a top HR consulting organization. The economy would have recovered by then from the pandemic's aftereffects. People would therefore be keen to enhance their quality of life, and as a result, they would enter the job market in search of better employment prospects. Even businesses would prosper in the case of a weak economy and would aggressively want to add more personnel to their organization.
Contrary to popular assumption, it is far simpler and less expensive to keep a current employee than to hire new ones. And for this reason, HR takes staff retention seriously. The three key areas that the employer should concentrate on are better pay, incentives, and a positive work environment if they want to keep their staff on board. While raising wages may seem paradoxical to cutting expenses, you must also keep in mind the time and money you have already spent on a current employee. You've invested months or years educating your current employee, who is a skilled resource. To avoid starting from scratch with a new recruit, it is preferable to provide them a better salary.
2. Recruitment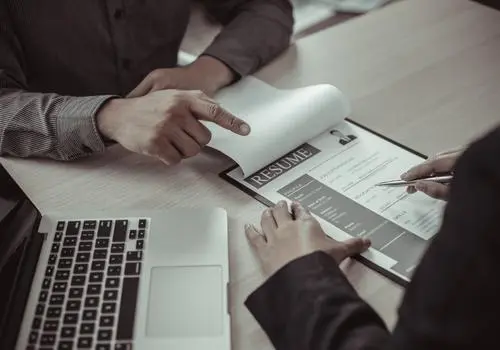 Finding the ideal candidate who would precisely meet the job description is the next important modern issue in human resources. In fact, it's one of the most difficult HR issues there is. For employers, the job market has grown more competitive. Companies now have to reach well beyond their normal reach to tap into the talent market. This makes it a huge undertaking to find the right talent. Competitive hiring tactics from your rivals make things much worse.
Fortunately, social media and the internet give companies access to their target audience's social network. In reality, social media sites like Facebook, Instagram, and Linkedin have emerged as the new breeding grounds for headhunters.
Technology has impacted people's social behavior, and vice versa. Many people like to connect with people through various social media platforms and share their tales online. The ability to now access their social network and identify the best talent for the organization has made life a little bit easier for the recruiters as a result of this behavior. Employers can actively promote their open positions via social media channels and online job boards. They will be able to reach their target market and discover the ideal match with the aid of the social network. Additionally, social media gives them a fantastic chance to promote their brand and draw in more passive applicants to the organization.
3. Leadership Development
One of the main issues with human resources that the HR staff in every organization deals with is leadership development. Many organizations neglect the most crucial element of employee development because they are so preoccupied with hiring and growth.
The primary area of attention for any organization should be the development of competent future leaders. After all, strong executives who foster the organization's growth and development are the clearest indication of a healthy organization. Additionally, when the person develops and broadens their knowledge base, they naturally look for opportunities for growth into higher leadership roles and seek promotions as well.
Furthermore, it has been reported that the most typical reason for an employee quitting the organization is bad or ineffective leadership. Therefore, if you want the greatest leaders for your company, you must teach and motivate your current staff to strive for higher leadership positions within the company. It guarantees a consistent stream of capable internal executives who are aware of and genuinely comprehend the company's ethos.
Additionally, organizations may use leadership development as a fantastic tool to promote current workers into leadership positions, thereby retaining them. Engagement among employees in the organization is increased through this method.
4. Productivity
Lack of productivity is one of the major problems the HR department deals with when it comes to managing human resources because it is essential to an organization's growth.
Issues with employee productivity might be subjective and relative in nature. Employee productivity is typically declining steadily, and until it is brought to their attention, they may not be aware of the problem. Low productivity is occasionally also a result of employee aptitude and motivation.
To maintain consistent efficiency and productivity inside the organization, each issue must be treated differently. To establish and put into action a successful solution, the HR team has to pinpoint the problem's root cause. Therefore, proper action must be taken to correct any behavior that is impeding productivity, whether it is coming from a group of employees or a single employee. Your staff can occasionally need a fun team-building or recreational activity to refresh them and improve team cohesion. These activities can increase productivity by breaking up the routine at work.
If the problem is subjective, you can train the employee and provide them the skills they need to work at the required levels of productivity if the problem is subjective. Sometimes all a worker needs to perform better is more motivation. To guarantee constantly improved productivity, HR must repeatedly provide the staff with the necessary confidence and motivation.
5. Discrimination and Diversity
The fact that workplace diversity and discrimination issues still exist is a sad reality.
The HR team is crucial in teaching the workforce about the value of diversity in the workplace. The management and HR must take appropriate, practical actions to educate the workforce about the value of inclusion and diversity in the workplace.
The HR department should see to it that every instance of workplace discrimination is thoroughly documented and that prompt, appropriate action is taken to stop it from happening again.
In every business, there are issues with human resources. To achieve long-term HR reforms in the organization, it is essential to identify the issue beforehand and create and implement perfect solutions.
---
Rundown
This was all about the HR issues and how we could resolve them. HR is a bigger responsibility and knows how to treat and manage the useful assets of the organization. Thus, keeping in mind these things you can achieve greater success and focus on business. Find the best HR outsourcing firm to get your business managed.
Also read: Benefits Of Outsourcing Workforce Management